Welcome to the official inaugural issue of DamnMag.
For this issue, we step back and take a global look at the power of music to speak to all humans, transcending age, gender, nationality, language, and religion. It's one of only two human pass-times that exhibit such a ubiquitous quality. The other? Food.
Both bring people together and exemplify our shared humanity.
Of course, here at Damn, we're primarily interested in music. But food is a basic need, and one many youth are not getting enough of, as shown in our article "Musicians Lifting Their Voices To Help End Child Hunger."
Like food, music varies by region. And it's these different regions influencing each other that connect the world. It's how new music genres (and new dishes) are created. Well, one major cultural cross-over happening in music right now is between America and India.
Big names in the music biz are betting the beautiful Priyanka Chopra will be the first mega-Bollywood star to cross-over to the American music scene, but as you'll see in our feature "North America, Meet India's Priyanka Chopra" music execs aren't the only ones who stand to benefit from her success in the states.
In this issue we also introduce our music travel section. We visit Austin, Texas, and show it's so much more than SXSW, and travel to Los Angeles, for a musician's take on where to stay, dine, and of course listen to music in the city of angels.
We also travel to South Sudan, where photojournalist Marc Ellison shares the music that's bringing hope to refugees there, in his inspiring piece "This Is What Hope Sounds Like."
Back on home shores, we speak to the young rock band winning accolades for their new breed of creative activism in "The Brothers Dubé Define Artivism."
We also talk to Ed Sheeran and Nelly Furtado, we show you the power of the protest song, we hear kids in Paraguay make music from garbage, and we intercept a (fictional) letter from Lee Scratch Perry to Bob Marley.
I hope you're hungry for change, because there are so many inspirational stories to devour in this official inaugural issue! And I hope they encourage you to go on and give a damn!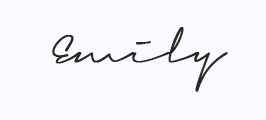 Emily Kennedy | Founding Editor
emily at damnmag dot com