"I consider myself to be a Saskatchewan person," says Matt Goud, "but I've been gone for seven or eight years now." The musician better known as Northcote thinks for a moment and concludes, "I think about growing old and I think about the prairies."
Coming from someone who has lived in six cities across the country in as many years, and who has toured the world, it's fitting he would see his hometown as the finish line.
"But you know I haven't moved around Canada for the hell of it, it was all about professional opportunities for my wife, " he says. Still, he gained plenty of perspective of his massive country. What he broadly sings about is the small-town and big-city dichotomy: how both involve lots of driving, menial work for low wages, and the idea that nothing, not even asphalt, lasts forever.
Goud, a long-time musician who used to play in the post-hardcore Christian band called Means, didn't truly consider music as a serious option until he was a few years into his solo work. In recent years his art has taken on the pseudonym Northcote and his themes have explored his coming of age as well as his past perspectives.
At one point, before he began to tour extensively, Goud thought life would be like a kind of checklist. "What I found is that reality is far messier than that."
His newest album reflects this as an electric guitar anthem to endless nights driving the back roads, waving goodbye to airplanes too expensive to book, and to waiting in the parking lot for a partner to get off work.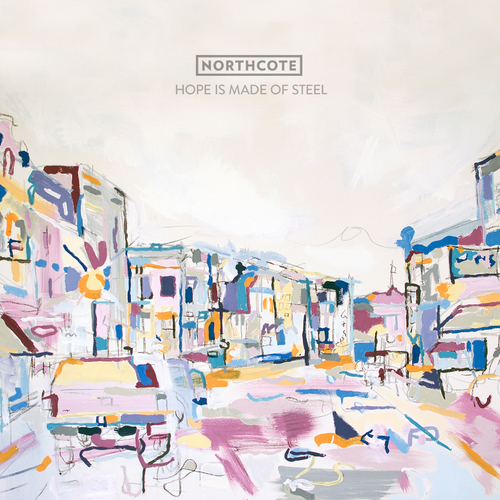 Ottawa, one of the six cities where Goud has recently lived, is where his latest LP, Hope is Made of Steel, was completed. It was in the basement of Irene's Pub that he put the finishing touches on his Canadiana punk rock that features guest vocals from Hannah Georgas, Chuck Ragan and Dave Hause.
With Hope is Made of Steel, his four-piece will head to Europe in November. It was in Europe, in the 2000s, that he discovered that touring was really the hardest work he could ever undertake. After years of touring, moving from Regina to Yellowknife, alternating between Vancouver, Victoria, and Ottawa, and finally settling in Nanaimo, must have seemed pretty basic. Plus, no matter where he lived turned out to be home, because that is where his heart was.
Although Goud still misses Saskatchewan… except for a few parts: "At least in Nanaimo," said the ex-pat prairie boy, "the car starts every time, every morning."
Northcote kicks off his European tour November 21 in Bristol. Full tour dates available here.