Coachella this year is like a breakup: there's never a good time. The festival of the desert really didn't pick the best weekends, with weekend one falling on Easter, and weekend two encompassing Earth Day.
Easter, no biggie, right? But Earth Day, well… Let's just say the Easter Bunny won't be around if we don't make some changes. Nature's best and brightest are in dire straits. The time to make a difference is now!
But you're going to Coachella this weekend, WHAT TO DO? Lucky for you, we have developed an interactive
COACHELLA DILEMMA FLOWCHART!
–>(click on the blue bubbles for more info about each one)…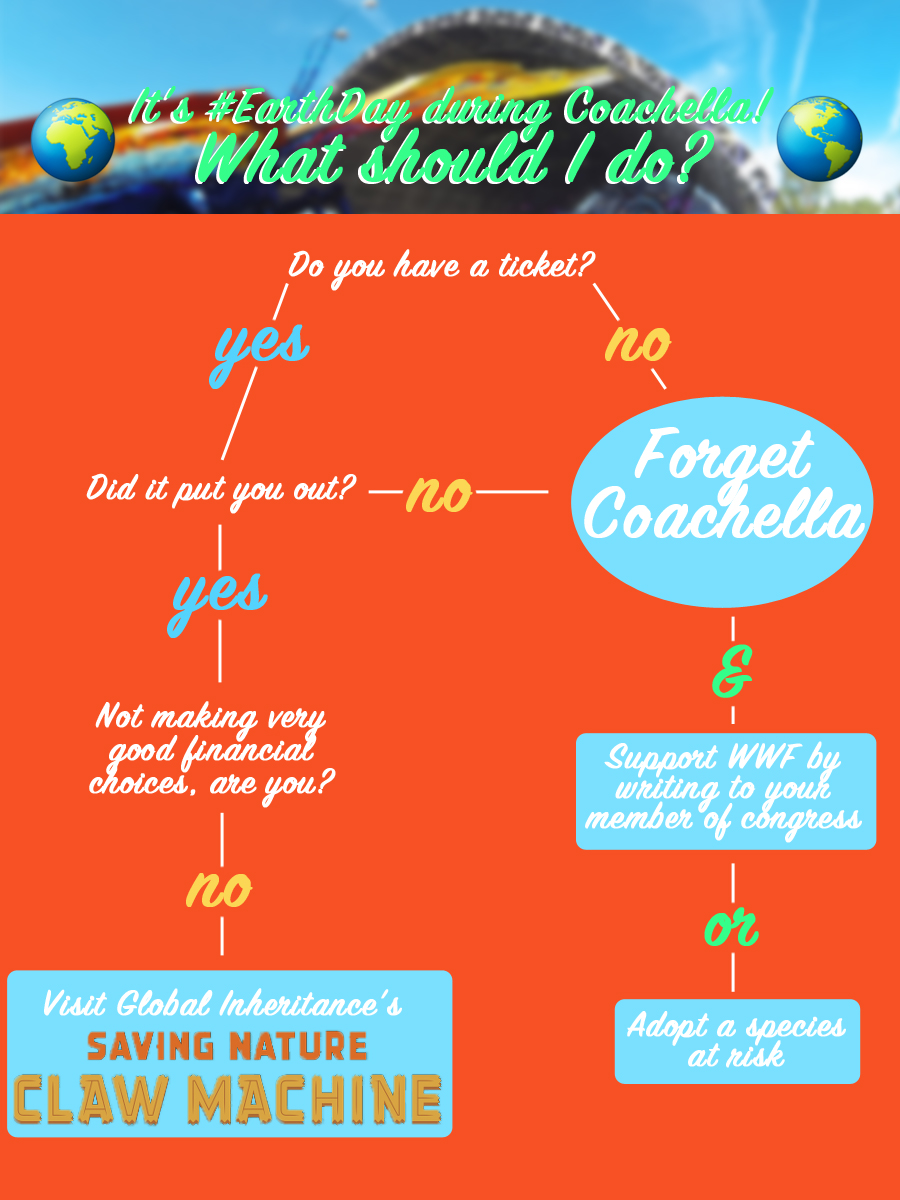 What is Global Inheritance's Saving Nature Claw Machine?
Pick the animal you intend to rescue, answer questions about your new BFF, snap a photo that shows your commitment and then earn your keep by taking control of the claw machine to win incredible prizes.
Once you're in command of the claw, just lift an animal to safety to earn points which you can redeem for Coachella experiences and merchandise. Animals are assigned a point value corresponding to their current rank among the world's most endangered and threatened species – the more imperiled, the higher the points. Animal experts will be on hand to answer your questions on endangered species across the globe, and how we all can help to preserve them.
Win one for the Animal Kingdom by visiting the Saving Nature Claw Machine Experience to learn what you personally can do to help rebuild animal/marine life populations!
[From the archives: Read our Q&A with the founder of Global Inheritance]