The first LP is a defining moment for many bands, and for some bands the road to that record can be long. With EP's more and more serving as an affordable way to get your first recordings out without breaking the bank, bands are under a lot of pressure to make their first record something special. Kamloops-based alternative band Van Damsel formed in 2010, and waited until this year to release their debut self-titled LP.
"We were finally ready to express ourselves musically, the first two efforts were growing points, but they didn't capture what we wanted to do," says Sebastien Ste Marie, lead vocalist and instrumentalist in Van Damsel. "Now that we've had time we finally made the record we wanted."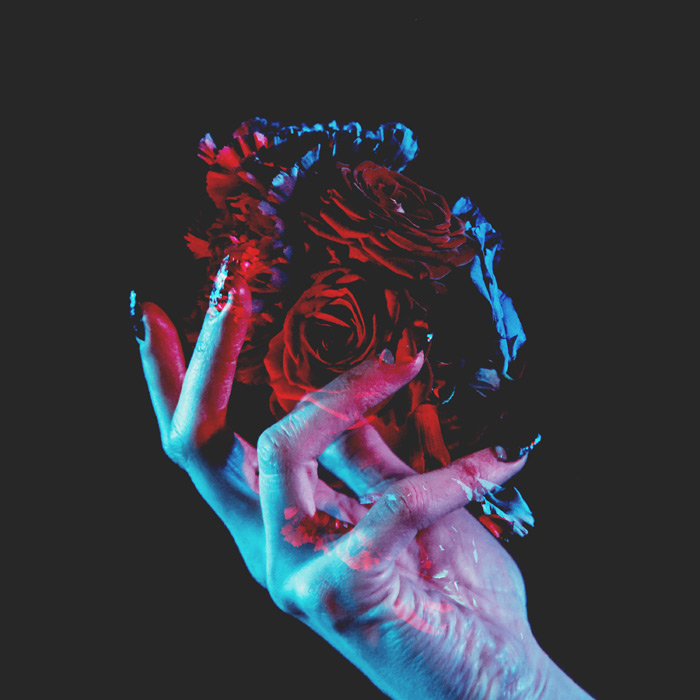 The band formed out of Ste Marie's bandmates' metal band Martagan, but their new project found the group, consisting of Matthew "Renny" Rennehan, Matthew Barron and Rich Bregoliss, mixing rock, hip hop, pop and EDM to make a sound that was uniquely theirs.
"[A] lot of the pop and hip hop we listen to gets channelled into our music now."
"When the band started it still had a lot that raw quality, and we moved to synth later," explains Ste Marie, "a lot of the pop and hip hop we listen to gets channelled into our music now."
Ste Marie says the music is just as authentic, however: "We're just using all the tools we have, we pick what fits the song best, not just what we want for it." They haven't forgotten their roots according to Ste Marie though, "there's still head-banging moments, and our heavy sections hark back to that energy."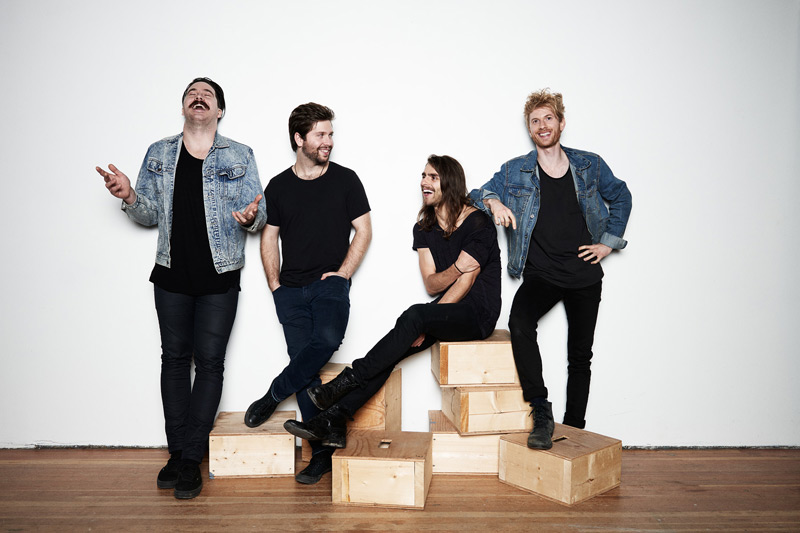 Getting to where they are now was a mix of advice and experience, much of which came from producer and engineer Ryan Worsley, who's also worked with artists like Dear Rouge and Basia Bulat. "We've been working with Ryan for four or five years now, we'd send him demos and then he'd send us his changes." Despite Worsley's influence on their sound, Ste Marie stresses the band still has final say: "We take his opinion very seriously but it's still us at the end of the day that dictate the sound of the band."
Another mentor for the band was Our Lady Peace's Jeremy Taggart. "Jeremy met us through a mentorship program for musicians, we learned a lot from his advice and stories from his time in the band." Taggart even went the extra mile to help Van Damsel reach their full potential "He was only supposed to help for a few months, but he said he'd help us as long as we're a band, we still talk to him now."
One of the biggest learning experiences of the band came through their time in the Peak Performance Project competition, where they took third place in 2015. "Even though the goal is to win some money, everybody wins by the end," explains Barron. "The experts the project brings give you a boot camp on everything from performance to marketing, you learn a lot you could never get from researching."
Music hasn't been the only thing on the guys' minds leading up to this release, three of the members finished degrees while in the band. "We wanted to balance the band with being educated and finding a job," said Ste Marie. Ironically, since then the members have quit their jobs to focus on the band: "I don't regret my arts degree," admits Barron, "it helped me learn to express myself and be a critical thinker, it's worth it even if you don't use it how you intended."
The album features the very personal "Domino" which tells the story of Ste Marie's biological parents who put him up for adoption when they were too young to raise him. "It was a hard song to write lyrically, but I wanted to show there was love and passion at one point despite the difficulty," says Ste Marie. Despite never meeting his father, Ste Marie insists he paints a balanced picture of him in the song, and despite how hard it was for his mother he points out: "From my perspective I have to think she made the right choice."
"We like that David Suzuki educates people and is also a bit of shit disturber,"
With all their recent success the band has also been looking out for the environment by partnering with the David Suzuki Foundation. "We like that David Suzuki educates people and is also a bit of shit disturber, and the organization does a lot of great work." explains Ste Marie.
They've raised awareness for the cause and $1500 through reusable merch items. "I'm not Bono, so I can't talk to Obama or Trudeau and ask them to enact change, but I can talk to our audience to help them consider their impact."
With only a month since their album's release, the band's next year will yield even more success for the group.