WE Day is a special, almost sacred space. If you haven't been to one, it's no surprise: no tickets are sold.
Instead, students and educators earn their ticket, by registering for the WE Schools program and completing one local and one global action relating to a social justice issue. Youth can also earn their way to WE day by registering for the WE Day app and logging volunteer work.
If you weren't one of those lucky (albeit, well-deserving) students, we got you covered.
We broke inside WE Day arena walls to share some of the world-changing WE Movement by taking a look at a few of this year's performers and speakers to get you inspired.
1. Craig and Marc Kielburger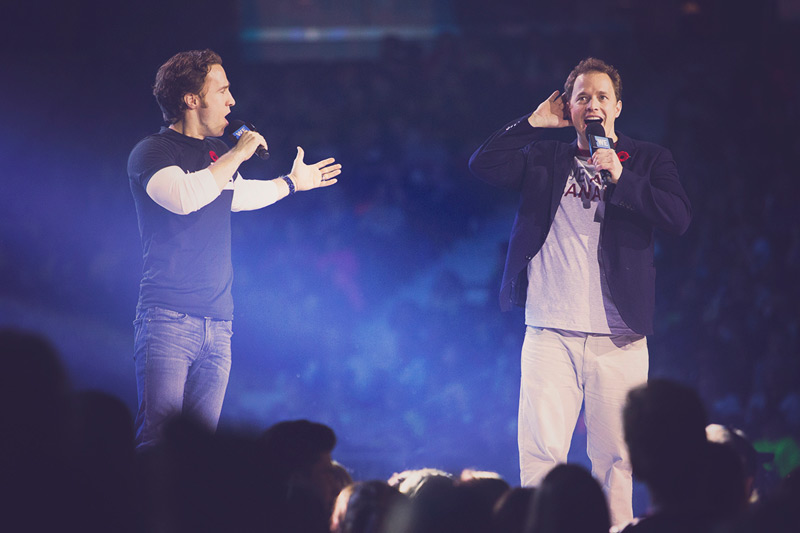 International activists and co-founders of WE, these guys are what started it all. They co-founded Free The Children as children themselves, which has now developed into the charity Me To We.
Be Inspired:
By their desire to make a difference. Even in the face of adversity. If you keep trying, positive things will eventually come.
Give a damn: By joining the WE movement at We.org and this holiday season, give gifts with real meaning. Check out their WE Gift Guide here.
2. Pearl Achneepineskum, Gord Downie with Mike Downie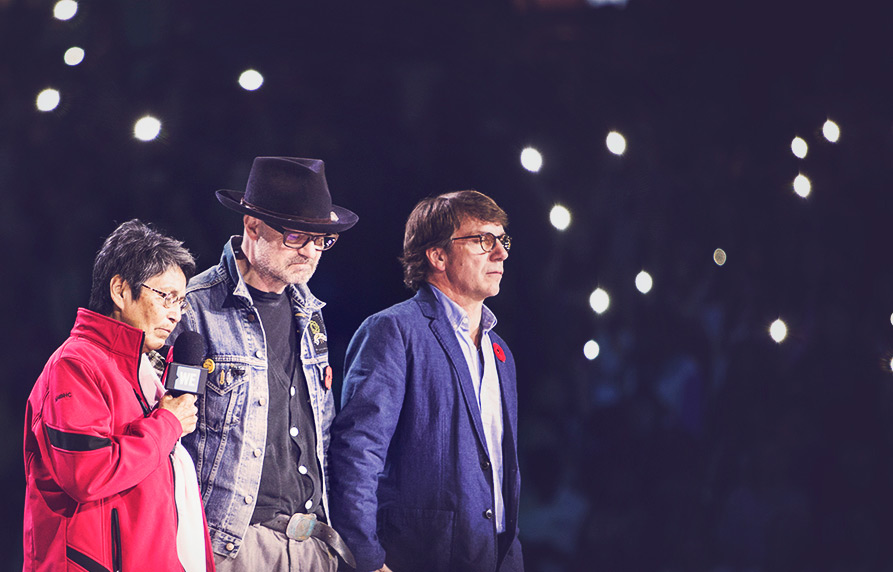 Pearl Achneepineskum is a grandmother and the sister of Chanie Wenjack, who died in 1966 after running away from the Cecilia Jeffrey Indian Residential School in Kenora, Ont. Gord Downie is the front-man of The Tragically Hip.
Be Inspired: By Pearl's brother's legacy, as told by Gord Downie in his multi-media project The Secret Path.
The project tells the tragic tale of 12-year-old Chanie, and hopes that by keeping his memory alive Canadians will rally around initiatives to see high schools built in every First Nation. It was actually Downie's older brother, who Mike, introduced the musician to Chanie's story. Gord Downie himself is an inspiration for his continued support of Aboriginal People in Canada, and his own battle with cancer.
Give a damn: Support the Gord Downie Secret Path Fund for Truth and Reconciliation

3. Spencer West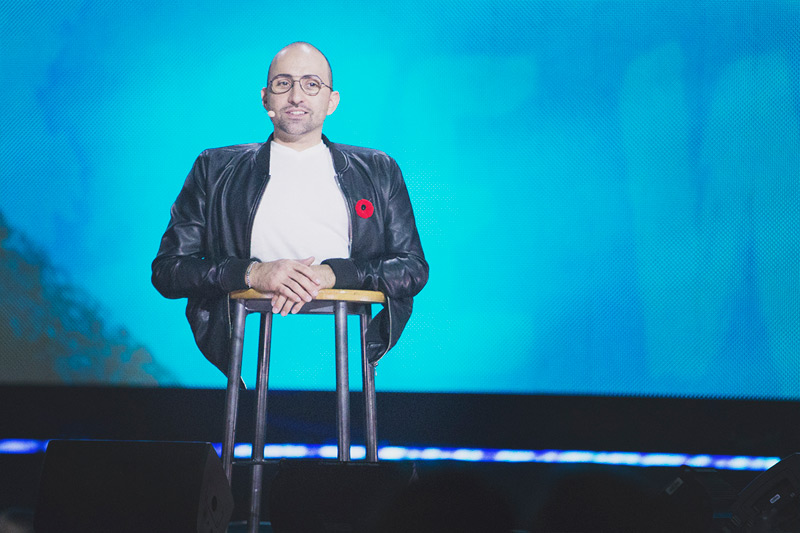 Spencer West is a Me to We ambassador. He is also an author and public speaker.
Be Inspired: By his determination, humour and humility. After losing both legs due to a genetic disorder at the age of five, Spencer faced obstacles big and small head on. Most notably, Spencer climbed and summited Mount Kilimanjaro on his hands and wheelchair, raising funds to help provide clean water to more than 12,500 people for life.

4. The Kenyan Boys Choir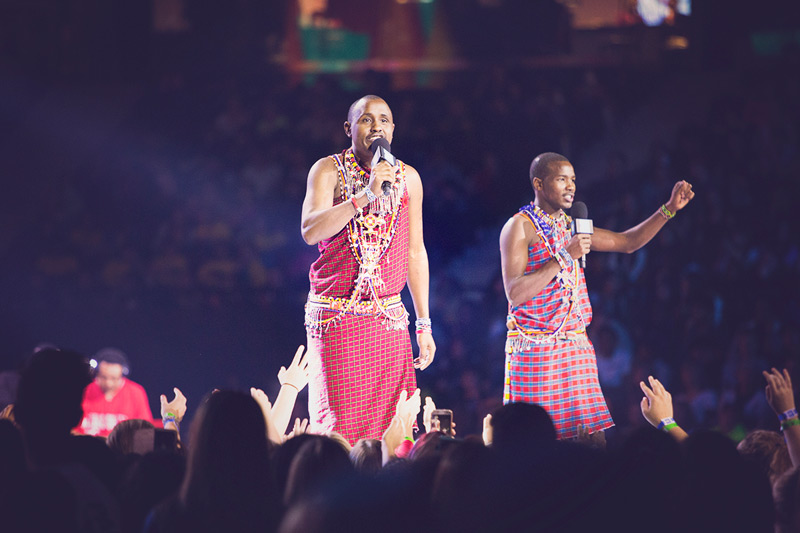 The Kenyan Boys Choir are a choral ensemble of talented boys drawn from high schools and Colleges around Kenya. The choir is dedicated to moulding a world class choir that offers a platform for Kenyan boys to nurture their talents in music, dance and drama, while learning life principles of discipline, hard work perseverance, persistence and determination.
Be Inspired: By their ability to sing in just about any language, and when they sing, we realize that our hearts beat to the same drum.
Give a damn: Donate or get involved with one of the charities they promote, including We.org, World Youth Education Trust, or just go see them! Proceeds from their performances go towards paying their tuition fees, as the choir believes in bettering the lives of youth through performing arts.
Psst: You too can be inspired by watching the live stream of the latest WE Day event here.