Political songs, like a lot of rap music, are immediate. With so much relevance to the time they come out that they rarely have the ability to be relevant again. But there is the occasional political track that has a broader, timeless feel. Wyclef Jean's "If I Was President" is certainly one of these tracks, but Jean himself thought it could use an update for this election cycle regardless of this evergreen quality.
"If I Was President 2016" finds Jean re-imagining his classic song for the Clinton-Trump election, mixing in some of the original lines that are still just as powerful. With lyrics like "Man say he gonna' build a wall, have Mexico pay for it all/media's screaming all lives matter/Johnny got a gun up in his hand/Walk into the school and then he shoot em' bang bang" the song is ripe with current powerful messages about what's wrong with America, and not just the presidential candidates. It even goes as far to criticize the NSA and a secrecy shrouding government, keeping us from knowing what happened to fallen presidents.
The song retains the original chorus of "…elected on Friday/…assassinated on Saturday" while adding that society is so desensitized to violence that everyone is going back to work on Monday, and that anyone can be president now. It does, however, drop a lot of suggestions of what to do to improve things in place of highlighting as many issues as possible.
The recent music video he did with Funny Or Die takes the song one step further imagining the possible futures with President  Bernie Sanders, or President Clinton with Ken Bone as her Vice President.

The track is even more interesting considering Jean attempted a run at president in Haiti back in 2010 but was denied the chance due to residency requirements.
The track will be featured on Jean's upcoming record J'ouvert coming out on November 18, which finds Jean collaborating with the likes of Walk The Moon, Young Thug, Avicii, Afrojack, Emeli Sandé among the EP's five song tracklist.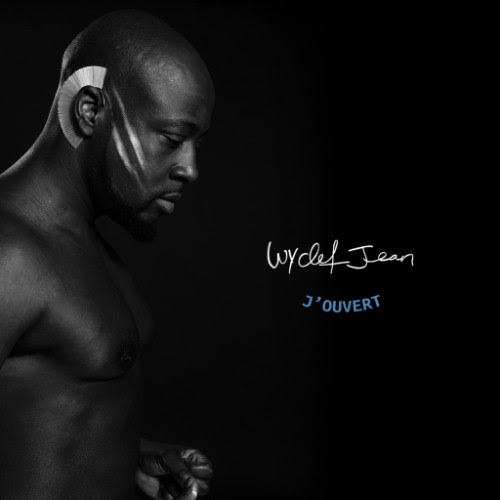 The album is serving as a prelude to his 2017 record Carnival III — appropriate as the title refers to the official start of Carnival and 2017 is the 20th anniversary of Jean's debut album The Carnival.
With cutting social commentary, viral marketing and two albums on the way, Wyclef Jean is poised for a powerful return to the spotlight with more influence than ever before.